eDialog24 IDEAL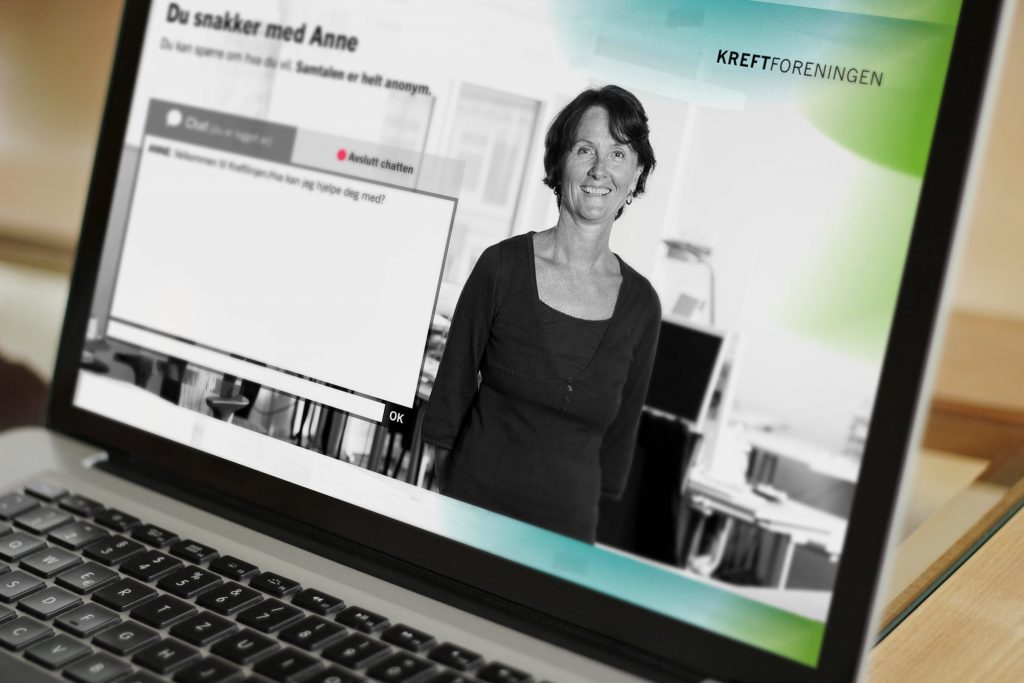 The Norwegian Cancer Association and eDialog24 initiated a close cooperation in 2005, where our job was to create solutions for secure and anonymous chat. The solution and the routines that were established offered opportunities far beyond what was possible by e-mail and SMS, and in most cases the solution secures the end users' anonymity far better than what is possible by phone.
eDialog24 has since 2005 been offered with very special conditions to nonprofit organizations, and we are very glad that we are currently helping out with € 25.000 each year with eDialog24 IDEAL
The solution is equivalent to eDialog24 PRO inclusive secure and anonymous chat, and is delivered for FREE to nonprofit organisations which meets EU standards with up to 10 operators/users. Where it is required, the delivery also includes technology and procedures so that the nonprofit organisation can maintain their obligation to notify the police and/or medical help  in life threatening situations.
More than 10 users and elevated SLAs are also possible with very special prices for non profit organisations.
Cooperation with other non profit organisations
eDialog24 IDEAL also includes an unique opportunity to cooperate with ideal organisations. Today several non profit organisations exchange general knowledge/competence, focusing on offering the best possible service to their clients. When using eDialog24 IDEAL this network can be joined for free.
These are some of the non-profit organisations which use eDialog24:
Do you know a non-profit organisation that can expand their reach with a better offer to their clients with a secure and anonymous chat? Let us know!